Dancing On Ice-The Final,22nd March 2009
RAY QUINN-ICE KING
Ray has won Dancing On Ice 2009.After 11 Weeks of entertaining the nation Ray has lifted the trophy to become Dancing on Ice Champion 2009.Along with his fabulous partner Maria Fillipov Ray gave a fabulous performance.First up was the required element routine which this week involved flying.This particular element was not easy for Ray as he has a fear of heights and gets motion sickness,but in true Ray Quinn style he gave it his all.In the first routine Ray and Maria were dressed in Black, Pink,green and Orange Stripes and skated to Greatest Day by Take That.It really was Ray's greatest day as he flew round the rink with elegance and grace,and his nerves,although he may have had them didn't show.Maria helped Ray conquer his fears and the judges gave him the Perfect score of 30 points.
The next routine was the amazing 80's week number,skating to Nothing's Gonna Stop Us Now by Starship.Once again Ray gave a fabulous performance and showed what an all round show man he is.He had all the elegance and grace of a professional skater.The judges once again gave Ray the perfect score.
Next up was the infamous Bolero which Ray helped chreograph.Dressed in iconic purple Ray put every ounce of emotion into a truly beautiful and breathtaking routine.Ray and Maria's Bolero was truly a Dancing On Ice classic,with intricate skating and movements,which showed Ray's natural talent for dancing on ice.The nation agreed and crowned Ray Dancing On Ice champion.Ray could not believe it as this had been his dream and thanks to his fans he achieved it.
Dancing On Ice-The Final
Ray's  Flying Performance
RAY'S FAVOURITE PERFORMANCE
RAY'S BOLERO
Ray and Maria Win Dancing On Ice 2009
Backstage Pictures
Photo : Maria Filippov
The Final-Video's
LIKE TO WIN DANCING ON ICE
THIS MORNING-23/03/09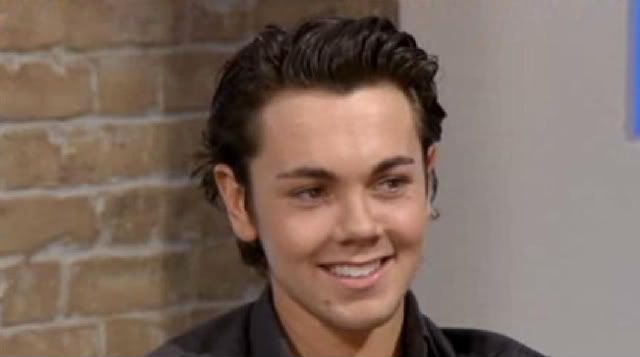 Ray Crowned Dancing On Ice Champion
http://mddcdance.wordpress.com/2009/03/23/ray-quinn-crowned-dancing-on-ice-champion-2009/
Ray Skates To Victory
http://www.dailyrecord.co.uk/entertainment/2009/03/23/ray-quinn-skates-to-victory-in-skating-on-ice-86908-21220869/
Ray Can't Believe Phillip Said His Name
http://www.whatsontv.co.uk/reality/dancing-on-ice-2009/news/ray-quinn-i-was-blown-away-when-he-said-my-name/5374
Ray Talks About The Dancing On Ice Tour
http://www.thisisnottingham.co.uk/lifeandstyle/Lord-Rink-Ray-Quinn/article-848570-detail/article.html
Ray Skates His Way To Victory
http://www.mirror.co.uk/celebs/news/2009/03/22/dancing-on-ice-final-ray-quinn-skates-off-with-crown-115875-21220297/
http://www.dailymail.co.uk/tvshowbiz/article-1163957/Ray-Quinn-skates-way-glory-hes-crowned-Dancing-On-Ice-champion-2009.html