THE PERFECT SCORE
Ray and Maria skated to Nothing 's Gonna to Stop Us Now by Starship.80's week will always be a memorable one for Ray.All judges were in absolute agreement tonight awarding Ray 6's right across the board.His performance seemed effortless with perfect clean lines and speed and elegance across the ice.A perfect 30,what more can we ask for from the man of the moment.
Robin Cousins said
"Tonight you were flawless. There was not one wrong edge in the whole performance. Add to that your charisma and you have truly deserved the first memorable score of the series."
WEEK 6 PERFORMANCES
Opening Performance with Torvil and Dean
Torvil and Dean and all the skating stars and their partners took part in a special group performance for 80's week,skating to Wake Me Up Before You Go-Go by Wham.
WEEK 6 PERFORMANCE
WEEK 6 INTERVIEWS
Ray's Perfect Score
 The 80's-Ray and the Dancing on ice Celebrities talk about their memories
Dancing On Ice Undercover
Phillip Schofield catches up with Ray to talk about his perfect score and why Ray now loves the 80's.
Dancing On Ice:Who does Ray want to stay in the competition?
http://link.brightcove.com/services/link/bcpid1610699553/bctid13197640001
Ray On This Morning-19th February 2009
Ray was a guest on This Morning on Thursday 19th February 2009.He discussed his amazing scores on Sunday night,his friendship with Maria and his wardrobe malfunction.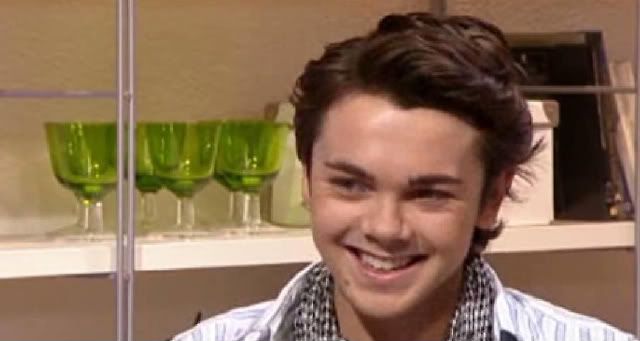 WEEK 6 PRESS ARTICLES
http://www.dailystar.co.uk/posts/view/69768/Dancing-on-Ice-bosses-ban-Ray-from-riding-his-new-motorbike/
http://www.dailyrecord.co.uk/entertainment/tv-film/tv-news/2009/02/16/ray-quinn-notches-perfect-score-in-dancing-on-ice-86908-21127236/
http://www.liverpoolecho.co.uk/liverpool-news/local-news/2009/02/16/dancing-on-ice-ray-quinn-scores-top-marks-100252-22937835/
http://www.thesun.co.uk/sol/homepage/showbiz/tv/article2243271.ece
http://www.nowmagazine.co.uk/videos/301617/ray-quinn-gets-perfect-score-on-dancing-on-ice/1/
http://www.clickliverpool.com/news/local-news/122890-ray-quinn-skates-away-with-top-score.html
MDDC BLOG-WEEK 6
http://mddcdance.wordpress.com/2009/02/16/ex-student-ray-quinn-gets-straight-6s-but-where-did-he-study-dance/