In 2010 Ray took the lead role in Jack and the Beanstalk at the Royal and Derngate Theatre,Northampton.He starrrd alongside his real life wife and 2009 Grease Co-star Emma Stephens,who played the role of Princess Apricot.
The panto ran from 10th December 2010-9th January 2011.
Panto Launch Press Release
Panto stars Ray Quinn and Emma Stephens visit Northants for some fun on the farm
Stars of this year's pantomime – Jack and the Beanstalk – paid an early visit to the county today for some fun on the farm. Ray Quinn and Emma Stephens posed for photos at Rookery Open Farm, Stoke Bruerne, to launch Royal & Derngate's spectacular Christmas production. Heart throb, TV and West End star Ray will lead the cast in the role of Jack, while Emma plays the Princess.
Ray has become one of the UK's much loved performers appearing in the X Factor finals and winning Dancing on Ice. Ray wowed audiences when he appeared in the arena tour of the ice show. Following his appearance in the final of the X Factor in 2006, Ray released his first album Doing It My Way. In 2008 he starred in the West End production of Grease at the Piccadilly Theatre playing Danny.
Emma Stephens trained at Laine Theatre Arts and shot to fame when she starred with Ray in the West End musical Grease as Sandy. Her previous credits include Starlight Express and Saturday Night Fever.
Joining Ray and Emma on stage will be Nick Weir, best known for hosting the popular TV quiz show Catchphrase, who will be playing the hilarious Simple Simon. Renowned TV and theatre star Hilary O'Neil, will take on the role of the hysterical good fairy.
Jack and the Beanstalk is staged by Qdos Entertainment, the world's largest pantomime producer. Featuring magnificent scenery, beautiful costumes, an abundance of comedy, a larger than life beanstalk and one very mean giant at the top of it, this favourite fairy tale will be brought magically to life in Northampton's biggest pantomime. With ticket prices to suit all pockets you won't have to sell the family cow to enjoy spectacular pantomime at Royal & Derngate.
Press Night: Tuesday 14 December 7pm
Press Pictures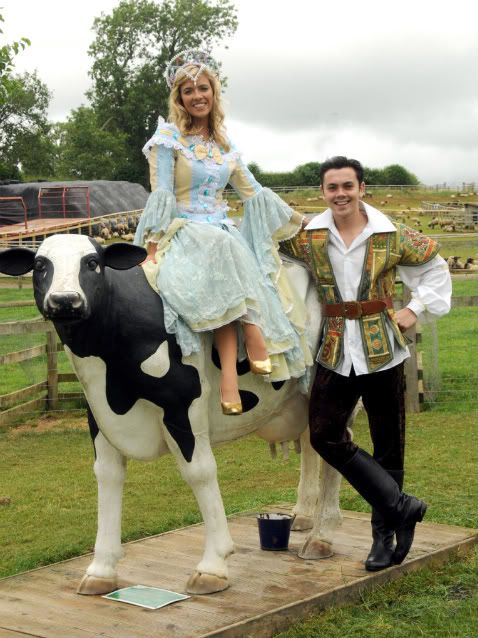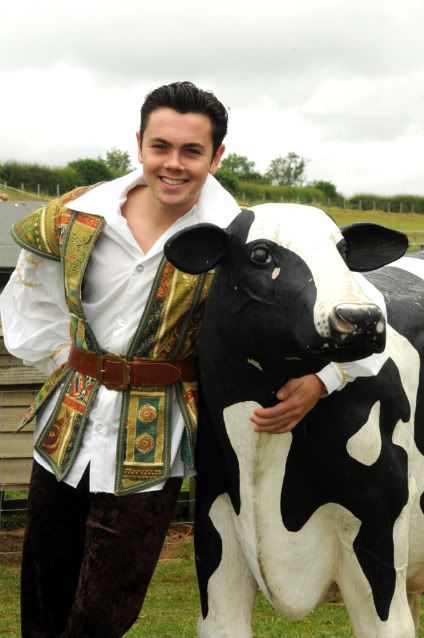 (Press launch pictures courtesy of the Royal and Derngate Theatre-Photography Lorna Murphy)
Promo Interview
Press Articles
Ray Quinn unveiled as star of Derngate panto
http://www.northamptonchron.co.uk/news/Ray-Quinn-unveiled-as-star.6188399.jp
http://inspirationfmradiojerrysblog.blogspot.com/2010/03/ray-quinn-in-jack-and-beanstalk-this.html
Jack and the Beanstalk Press Launch
http://www.northamptonchron.co.uk/news/It39s-panto-season--Oh.6398722.jp
Promo Photo's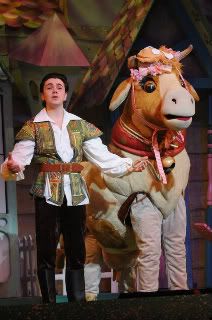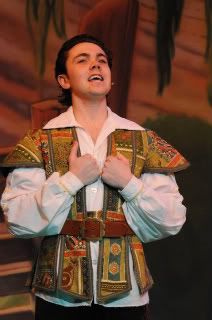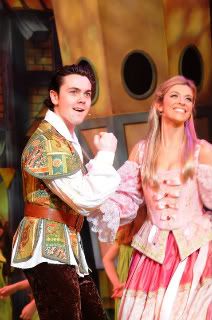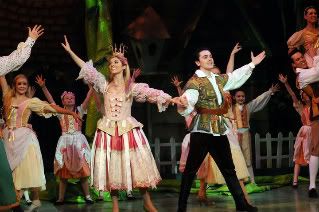 Jack and the Beanstalk Promo Shots by John Roan,courtesy of the Royal and Derngate Theatre
For more photo's from the production,click here
Jack and the Beanstalk-Reviews
Press Reviews
The Oxford Times
http://www.oxfordtimes.co.uk/leisure/8739278.Jack_and_the_Beanstalk__Royal_Derngate__Northampton/
What's On Stage
http://www.whatsonstage.com/reviews/theatre/central/E8831292434323/Jack+and+the+Beanstalk+(Northampton).html
Audience Reviews
Ray Quinn World
http://www.rayquinnworld.co.uk/apps/forums/topics/show/3879634-jack-and-the-beanstalk-reviews?page=1
 Brit Events
 http://www.britevents.com/whats-on/northamptonshire/northampton/jack-and-the-beanstalk/244177/?page=reviews